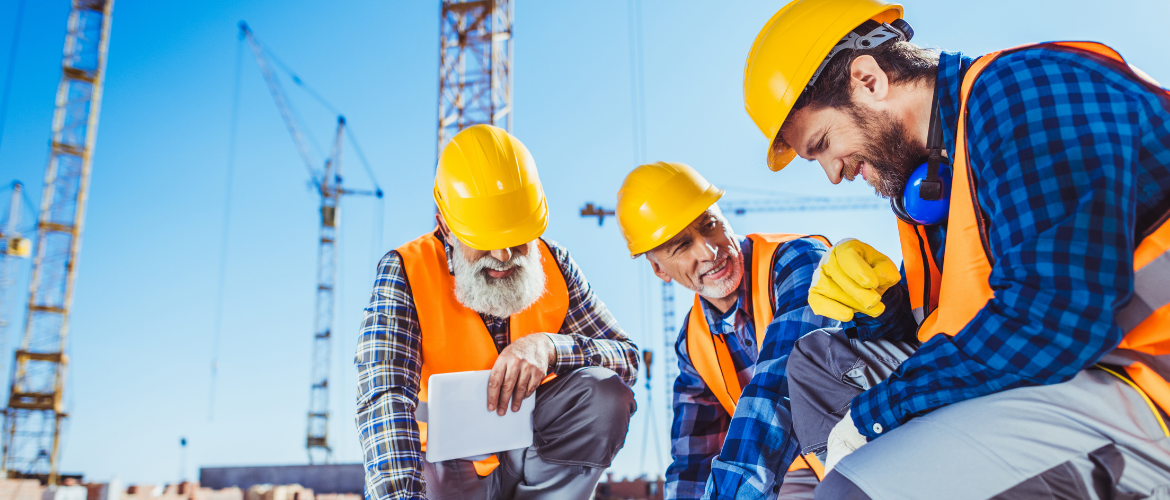 ​
A career in the construction and trades industries offers rewarding work where you can witness a direct impact on a project, see it develop from start to finish and ultimately have a positive influence on local communities. Jobs within the construction are always in demand and constantly coming to market due to an increase in building developments across Scotland. It is an extremely important and valued sector, providing a significant portion of the country's GVA. There are many diverse roles available in construction and skilled trades, from white-collar to blue-collar, meaning there really is a career path for anyone in this busy and growing industry.
The construction sector can be accessed through various paths, from apprenticeships to studying at university, which would generally mean to you enter at a higher level. Certain positions may require specific qualifications, although no two routes are the same. Taking the time to research different jobs is not wasted and it is worth speaking to those about to retire from the industry about their experiences and to help you in the decision-making process.
​
Why choose Stafffinders to find a job in construction?
Having worked with key contracts from within the industry over the 50 years, you benefit from Stafffinders being the first port of call for companies looking for suitable candidates to fill their vacancies throughout Scotland.
The Scottish construction sector is to grow 4.1% post-COVID-19 and recover to pre-pandemic activity by 2023. This means there are around 26,000 jobs needing to be filled to meet demand by 2025 according to a new study carried out by the Construction Industry Training Board (CITB). There is a massive opportunity to be part of a growing sector and see your own personal development and career goals flourish in tandem with it.
​
Contact the Construction division
To discuss the latest opportunities, contact our Construction team at construction@stafffinders.co.uk
​
​
​