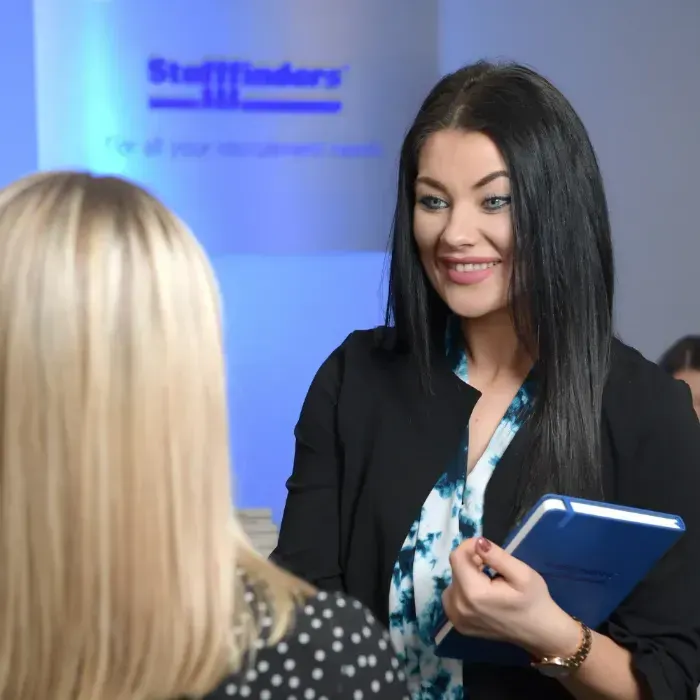 Award-winning family-run agency, celebrating 50 years in recruitment.
​For over 50 years, Stafffinders has been creating strong and genuine partnerships with an impressive collection of prestigious clients whilst sourcing high-calibre candidates to help them secure invaluable career-enhancing opportunities.
Our network of Scottish offices in Edinburgh and Paisley allows our expert recruitment team to identify the best temporary and permanent opportunities available in the current market throughout the whole of Scotland, successfully matching our vast candidate database with like-minded clients.
Stafffinders specialise in multiple industries, including Hospitality and Catering, Office Support, Technology and Digital, and Industrial Jobs.
​
Our Proudest Achievements
Family Business of the Year
Recruitment Team of the Year
​Scottish Recruitment Awards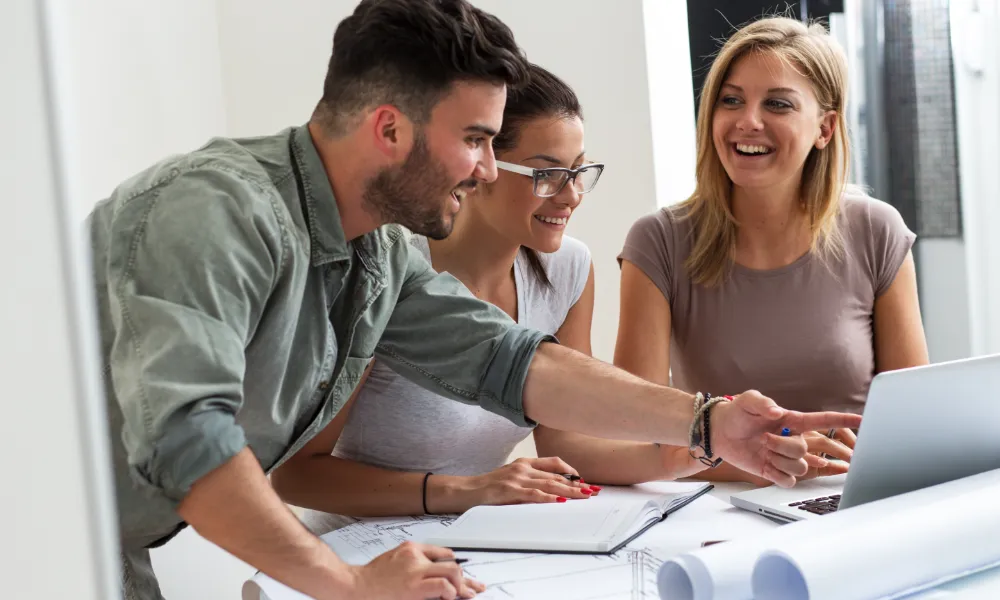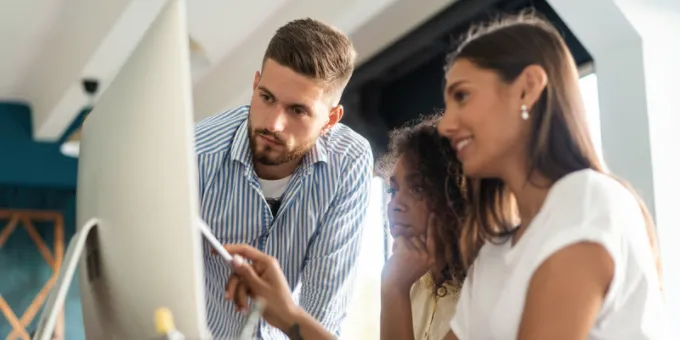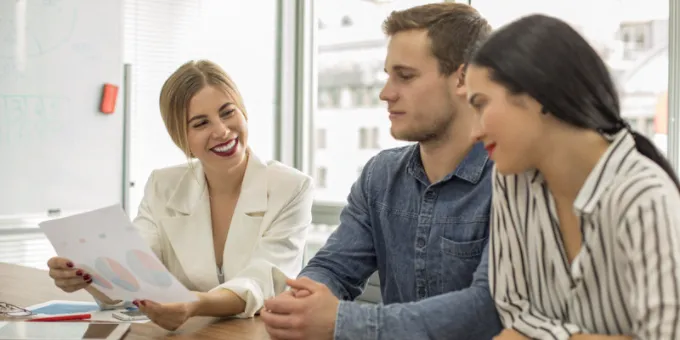 Discover the Success Stories
​Chloe immediately understood our requirement and the need for a highly qualified and experienced individual who would be able to come into a senior accountant role and bring with them a number of skills.
Chloe provided us with a selected number of clients who were ideal for the position, and quickly we agreed on who to interview.
The process was simple, straightforward, and extremely professional. It was a pleasure working with Chloe and the Stafffinders team.
Parris and McNally
I have to say that John from Stafffinders was exceptional and really made everything go smoothly.
John took everything on board that we asked for, which couldn't have been easy as we work in a pretty niche market that I doubt he has worked with closely before.
The candidates were of a high calibre and have proved since joining that they were the right choice.
Maidsafe
​We have used Stafffinders for the past 10 years, they have taken the time to get to know us, the location and our requirements.
We have always found them helpful and able to cater for our needs, both planned cover and in emergency same-day situations.
Accord Hospice
Office Support
​Explore Office Support and Admin jobs across Scotland and build a lasting career with one of our prestigious clients.
Hospitality and Catering
Whether you are a Chef or Front of House professional, we offer plenty of permanent and temporary opportunities.
Technology and Digital
​Find your next role within the Technology and Digital division to enhance your career prospects within IT.
Industrial
​Discover our latest Industrial and Warehouse opportunities within Paisley, Glasgow, Edinburgh and beyond.
Accountancy and Financial
​Looking to evolve your career within Accountancy and Finance? Explore our current vacancies to find your next move.
Construction and Trades
​Reach new heights in your career by securing a new role within the Construction and Trades industry.
Sales and Marketing
​Show off your creative flair in an exciting new Sales and Marketing role by discovering our latest opportunities.
Manufacturing and Production
​Search our current Manufacturing and Production vacancies and land your next role with one of our reputable clients.
Legal
​Build a professional career within the Legal industry by exploring our opportunities all over Scotland.
Logistics, Distribution and Supply Chain
​Help make an impact to customers everyday by securing a role within the Logistics, Distribution and Supply Chain sector.
HR
​Find your next opportunity within HR to play a fundamental part in supporting people's professional career.
Property and Surveying
​Discover our current vacancies all across Scotland to land your dream role within the Property and Surveying industry.
Charity and Public Sector
​Join one of our Charity and Public sector clients to help make a huge difference to your local community.
Design and Creative
​Explore Design and Creative jobs across Scotland and get your creative juices flowing with one of our incredible clients.
Social Housing
​If you have a passion for helping and supporting others, discover our latest roles within the Social Housing industry.
Healthcare and Dental
​Be at the forefront of customer care by securing a rewarding role in the Healthcare and Dental sector.
Engineering
​Looking for your next Engineering role? Explore our current roles all across Scotland and land your next dream job.
Explore our Job Seeker and Employer Services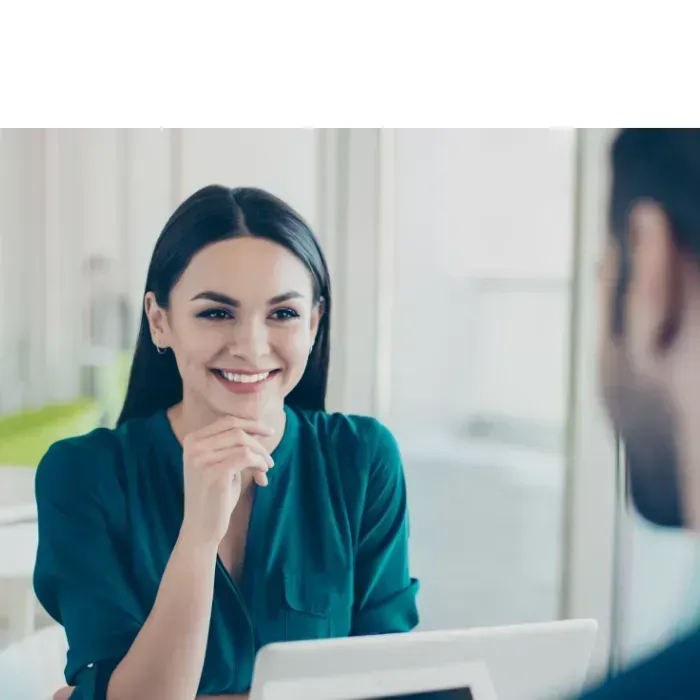 Discover the latest opportunities near you and learn more about how Stafffinders can help you land your next role.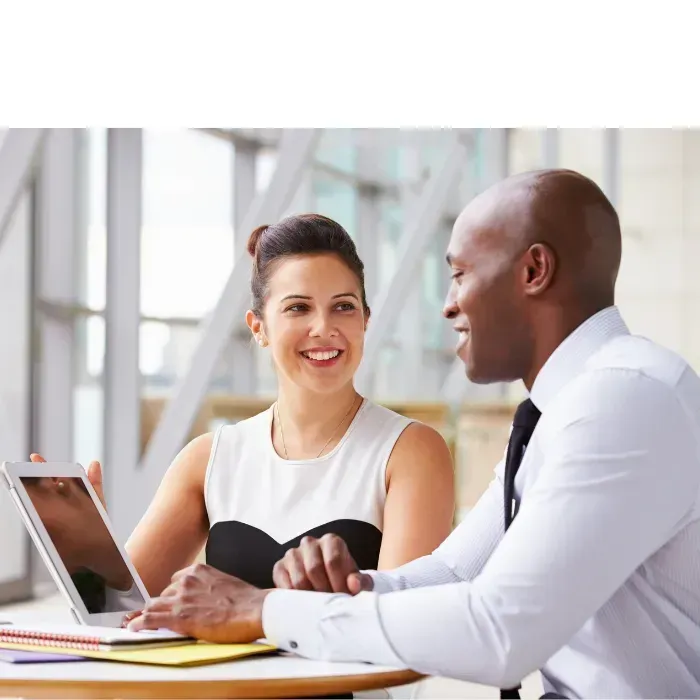 Find out more about our diverse recruitment service and explore the broad range of industry divisions we recruit for, across Scotland.
How to tackle loneliness whilst working from home
​Whilst many people live at home with partners, families or friends, there are many that live alone where isolation can take over. Even those that do have a full house can experience the feeling of loneliness.With more people now working remotely, the chances of being lonely and feeling isolated is heightened. Some people are fully accustomed to working from home and for them being alone most of the day is the norm, however for some people it has been harder to adjust. This can cause employees' performance at work to fall, their productivity levels reducing and most importantly their mental health being affected.Working within an office environment provides the opportunity to go and chat to your co-workers, have face to face meetings and generally just have people around you. So, how can remote workers combat the feeling of loneliness in the long-term?​Stay connectedMaintaining optimum communication between you and your colleagues while working from home is key! When working from home, social interaction is at a minimum. That's why it's so important to introduce more ways to connect and converse with your fellow co-workers on a daily basis. Be proactive in setting up more meetings online and regular calls with those you work closely with. ​Keep activeBeing in the same environment for a long period of time can take its toll and make people feel lonelier, especially when you're staring at the same four walls 9-5! Take a step out of the house over your lunch break or in the evening once you've finished your day, just being around others' presence can make all the difference. Think of it as a little escape from the place that makes you feel lonely.Whilst popping out for a walk or to the gym may not be the sole cure for loneliness, research has shown that keeping active can reduce anxiety and depression which could contribute to the feeling of loneliness.  ​Encourage face to face meetingsWhen many people started to work from home over the pandemic, meeting face to face was taboo. But now that we are over the covid hurdle and back to normal life, thankfully meeting face to face has made a return. Conducting meetings online has evolved enormously over the past couple of years, however, they can lack emotional interaction, making it harder for people to form connections via these mediums.You may also want to explore the possibility of hybrid working if your office is available or taking a couple of days a week to work within a new environment such as the library or a café. ​Socialise outside of workDo you stay cooped up at home Monday to Friday and live for the weekends? It could be time to change this mindset if you are experiencing loneliness! Invest your spare time during the week to organise a meet up with friends, join a new gym class or visit family. This mid-week escape from your place of work could make a huge difference to not only the way you perform at work, but could also be a step in the right direction of tackling loneliness.  ​Talk to someoneWhilst advice and tips could help you in the short-term, experiencing long-term loneliness with little sign of improvement is detrimental for your mental health without you realising. At this point, it's important to organise a confidential chat with your employer and chat about the ways in which you can tackle your loneliness together. Perhaps this is in the form of more virtual meetings with the team or even more social events to bring everyone together. Whatever it may be, remember to put your mental health first within the workplace and reach out when times get tough.For more information on this year's topic for Mental Health Awareness Week, visit their website to find out more about the loneliness campaign and their expert advice on tackling loneliness.Follow the Mental Health Foundation to keep up with the latest updates:TwitterFacebookInstagramLinkedIn​​Explore more of our tips and advice to help with your mental health at work:How to achieve a strong work-life balanceAchieving work boundaries at homeSupporting Recovery Across Mental Health
Stafffinders take part in The Glasgow Kiltwalk
​On Sunday the 24th April, The Stafffinders Paisley team (and pup Coco!) completed The Glasgow Kiltwalk! We each took on The Big Stroll which was a total of 14 miles along the banks of the River Clyde from Clydebank to the lovely Balloch. ​This was a special event for us, and we're sure for the rest of the Kiltwalkers, due to this being the first Kiltwalk after a virtual event last year. We were so pleased to all complete it together again as a team and enjoy the stunning weather Scotland brought us on the day.​The charity we were fundraising for was MND Scotland, a charity we've been honoured to sponsor for a few years now. We managed to exceed our target of £1,000 and reach a total of £1,260 which we were so delighted with. However, with the generosity of The Hunter Foundation, our donation will be topped up by a whopping 50%, meaning we will be donating a final total of £1,890 to MND Scotland! We hope this helps this incredible charity out in many ways and we hope to raise even more money for such an amazing cause at the Edinburgh Kiltwalk in September.​​​We'd like to say a huge well done to everyone in the team who completed the Kiltwalk this year and a massive thank you to everyone who sponsored our team on the day.​
Standing out in a competitive market
​January is the most popular month for people seeking a new opportunity, therefore it's no surprise that the competition between applicants is fierce. Many have re-evaluated their career choices over the holidays to pursue the 'New Year, New Job' goal. This is also the most popular month for many companies to source new staff, due to updated forecasts and budgets and hiring teams delaying their positions to the new year. Why is the candidate market so competitive this year? There are a number of reasons why the candidate market is currently at its most competitive, the main reason is likely the phenomenon called the 'The Great Resignation.' One of the key reasons for this work revolution is a change in employee priorities due to the pandemic. Many people are preferring the working from home structure and are therefore willing to move to a fully remote company or vice versa. A shift in priorities combined with individuals seeking new career paths or having a stronger interest in joining companies offering better benefits and enhanced salaries has resulted in many employees moving on. A survey carried out on LinkedIn, highlighted that employee burnout, low job satisfaction at the workplace and the rise of freelancing, are also contributing to 'The Great Resignation.' So, how can you stand out from other applicants? You may have applied for a position alongside many others that have the same qualifications or years of experience as you. Companies can also receive an abundance of CV's and applications; therefore, the selection process is often ruthless. So how can you set yourself apart from the competition? We share our advice on how you can stand out from the crowd in an already competitive market. Optimise your LinkedIn profile Many recruiters and employers utilise LinkedIn to search for new talent and to validate the information contained in your application, that is why building your own professional profile is essential when seeking a new role. Your LinkedIn can offer many more benefits than a CV itself. From creating a powerful summary of your career and highlighting invaluable certifications, to gathering meaningful recommendations from previous peers and showing off your professional presentation with your profile picture. There are plenty of ways you can utilise your LinkedIn profile as an extension of your CV, to boost your chances of landing a role. Tailor your cover letter and CV per application This is an integral step in your job application process, and although it can be time-consuming, we promise it will be worth it. Ensure you include relevant keywords to reflect the key responsibilities outlined in the job description, and tailor your CV summary to suit each position. You should also highlight specific modules you completed at university or certain qualifications you may have that are essential for the role. Many recruiters and employers sifting through multiple CVs in the hope to find the ideal candidate could be trying to find a needle in a haystack, so standing out at this stage of the job search is crucial. Complete company research Carrying out research about the company is essential, as interviewers often test your level of knowledge and understanding of the business. They are keen to know that you want to work for their organisation, not just that you need a new job with the first company that hires you. Show your interest in their values, mention key milestones they've recently hit and highlight aspects of their company culture that you admire. Having a genuine interest in the company is key! Communication etiquette Make a great impression towards a recruiter or employer by demonstrating excellent email and phone etiquette. Being polite, professional and enthusiastic goes a long way! Use an appropriate greeting for your emails and find out the contact's name to ensure a formal yet personable approach. Remember to also proofread emails you send back and forth to potential employers, to make sure you have fixed spelling and grammatical errors. A great tool to help with your grammar and spelling is 'Grammarly'. Demonstrating great communication etiquette will allow you to build a strong professional relationship with your recruiter or potential employer and could make you a cut above the rest. Willingness to learn Employers could find it difficult to differentiate or make a choice between two very similar CV's. An element that really stands out to employers and recruiters is the applicants own commitment to gaining additional certifications and their willingness to learn. Maybe you're pursuing a particular career path and keen to brush up on your knowledge? Or looking to change career and require additional certifications to boost your skillset? Having legitimate certifications could be the deciding factor between you and a fellow applicant. ​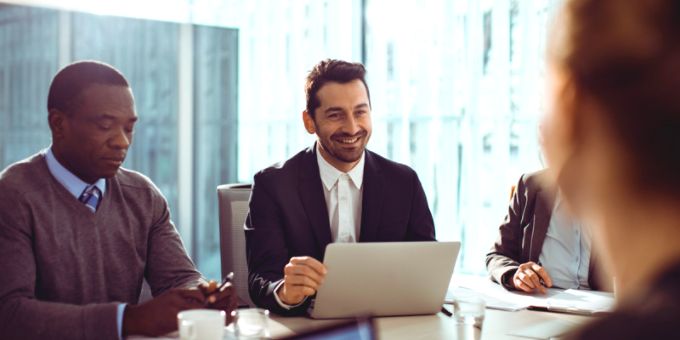 Advantages of working exclusively with an agency
​​It's easy to presume that working with multiple agencies is the best way to find the right talent. In fact, dealing with several agencies not only prolongs the search for your desired vacancies due to multiple contacts but also eliminates the chance for an agency to get to know your business on a deeper level and help recruit across multiple departments.At Stafffinders, we're proud to offer recruitment services in a variety of industry divisions, meaning you can come to us for any staffing requirements, whether you're looking for permanent employees, temporary talent, or contract staff. This allows you to save time by dealing with one dedicated team to source talent for your multiple departments and who will develop invaluable knowledge of your company to find you the perfect candidates to complement your business.We explore the key advantages for employers working with one recruitment agency.​​​Comprehensive understanding and knowledge of your businessOne of the key benefits of working exclusively with a recruitment agency is allowing consultants to form a comprehensive understanding of your organisation whilst developing strong knowledge of your business needs. Forming this deeper relationship with clients allows agencies to fully grasp your company goals, expectations and culture, to successfully find the perfect match for your business and work together to build a team that helps your organisation reach its fullest potential.Getting to know your company on a deeper level and understanding your objectives also allows consultants to brief candidates better and really sell the vacancy you are filling. Candidates can then develop greater insight into the role, company culture, your business objectives, and expectations.Recruiting is much more than just filling job vacancies; it's about supplying the foundations for strong business relationships to serve your long-term business goals and being the go-to team for all current and upcoming recruitment needs.​​Achieve a more convenient and efficient hiring processWorking with several agencies to build a team can be stressful, confusing and can take up a lot of your valued time. The greatest advantage of using one agency to encompass all of your recruitment needs is the decrease in hire time, to achieve a more convenient and efficient process for the client.You may have several roles to fill within your organisation, across a variety of departments, and you think the best thing to do is to source different agencies to speed up the process. However, contacting numerous agencies not only means briefing every single one with various requirements but also means you may be dealing with several different people in order to complete your workforce. Working alongside a specific recruitment agency that captures all of your needs in one guarantees a smoother and more efficient process, from start to finish.​​So, why Stafffinders?At Stafffinders, we are proud to be Scotland's longest-running family-run Recruitment Agency and have built well-established longevity with clients over our 51 years in business, allowing our teams to create genuine and strong partnerships with a number of fantastic organisations all over Scotland.We also have many divisions, all focusing on their specialist industries, yet our dynamic team allows our divisions to work together to provide a variety of talented candidates required within your organisation.  Whether that's our Office Support team filing an Accounts role or Industrial team sourcing Cleaners for your business, it's essential that our teams work closely to ensure the sourced candidates complement your expectations. Operating with so many divisions, therefore, allow us to communicate and collaborate effectively in order to source varied talent in multiple areas of your business.​Make Stafffinders your go-to recruitment agency for all of your hiring needs, and we promise you will experience an efficient, tailored and convenient process thanks to our diverse team of specialist consultants.​
Family Business Day 2022
​Family firms across Scotland are the very heart of the nation and as a family firm ourselves, we are delighted to be taking part in Scottish Family Business Day 2022.Stafffinders journey and commitment to raising awareness for Family Business Day;"Established in 1971 in the heart of Paisley, Stafffinders made its marks on the recruitment scene and now operates across the whole of Scotland and beyond. We are now Scotland's longest-running recruitment agency, with over 50 years in business and we endeavour to remain a front runner in a competitive recruitment industry.As a second-generation family business, our reputation is well-recognised within the industry, as previous winners of Family Business of the Year by the Renfrewshire Chamber of Commerce. Incredible achievements throughout the years would not be possible without our talented recruitment team, who are the driving force behind our success and year on year growth. Of course, a lot of hard work goes into maintaining the success and reputation of a renowned family business and working alongside organisations such as Family Business United is vital in acknowledging and rewarding the passion behind family businesses, and bringing the innovative community together."​Family firms come in all sizes and sectors and many have been around for hundreds of years, successfully passing from generation to generation. In fact, the oldest family firm in Scotland dates back to 1715, clearly demonstrating that family firms have the ability to last successfully for generations. Family firms can be found the length and breadth of the country and they are the fabric of the communities in which they operate, providing jobs, income, creating wealth and supporting communities.As a sector, family firms really are the engine room of the Scottish economy with around 300,000 family firms providing around 1 million jobs making the family business sector a force to be reckoned with and one that deserves to be recognised. We are proud to be a family business and to have been in operation since 1971 and remain in the heart of Paisley.Organised annually by Family Business United, the award-winning magazine and resource centre for family firms, the event is now in its eighth year and continues to grow year on year. As Paul Andrews, Founder of Family Business United explains;"This is a real day to celebrate the family business sector, businesses at the very heart of the nation and across all sectors of the economy too.  Every part of life on a daily business is supported by family firms from the food and drink we consume, to the places we visit, the hotels we stay in, the homes we live in and the products and services that we use such as cars, hospitals and gyms.  This diverse sector deserves to be recognised and Scottish Family Business Day is a great way to put the sector on the map.""The past couple of years has been far from easy but family firms across Scotland have shown their strength and resilience, adapting to the changing circumstances in which they found new ways of working.  Many have developed new routes to markets, new strategies and continued to invest in their businesses, be it through technology, people or processes.  Family firms have responded well and demonstrated their entrepreneurial spirit and desire and passion to succeed."As Paul continues, "Family firms have a story to tell, a real narrative borne out of families working in business together, creating a legacy that will hopefully endure for generations.  It is this that makes family businesses special along with the underlying values such as passion, drive, integrity and desire to do the right thing time and time again.  It may not have been the easiest of years but a day focusing on the family business sector will provide a great opportunity to show our support for the sector."​As Paul concludes;"FBU is all about the family business sector and it is a real privilege to champion family firms each and every day.  Family firms are special, they are the backbone of the Scottish economy and will be for generations to come and we look forward to showcasing the diversity of the sector on Scottish Family Business Day this year.  They will also form an integral part of the recovery of the nation post-pandemic and deserve all the support and recognition that a day like Scottish Family Business Day brings."

BBC - The UK's changing employment landscape
​Our CEO, Jane Wylie-Roberts, joined the BBC Scotland's Lunchtime Live show last week to discuss the soaring job vacancies and pay rises currently being experienced in the UK.Since Covid-19 the employment landscape has changed dramatically and now employers are faced with the need to increase salaries both to attract the right candidates and also to retain existing employees.Jane mentioned that the market is moving at an incredibly quick rate, with clients snapping up talent faster than ever. Whilst some companies are better positioned to be able to offer higher salaries, those that can't face being left behind.There has additionally been a significant increase in other 'benefits' being offered such as signing on bonus, 4-day weeks and greater flexibility around remote or hybrid working which obviously helps reduce travel costs and can provide a better work-life balance.Whilst there continues to be shortages in the technology sector, which the UK has seen for many years now, there are also shortages of candidates in other sectors such as Hospitality and in particular Chefs. The easing of restrictions is going to see an even further increase in the demands for new employees in the sector.Recent surveys have shown that as many as 60% of people are unhappy in their current employment and it was highlighted during the discussion that now could be an ideal time for those considering a change in career as there is such a large array of openings.Graduates and individuals who have been working remotely have missed out on invaluable in-person training and mentoring from colleagues over the past few years. For young professionals entering the job market for the first time, gaining experience is incredibly important but as is selecting the right career path. If the last few years have taught us anything it is that you need to enjoy the work you do and so finding a career that you are good at and can excel in is high on people's agendas.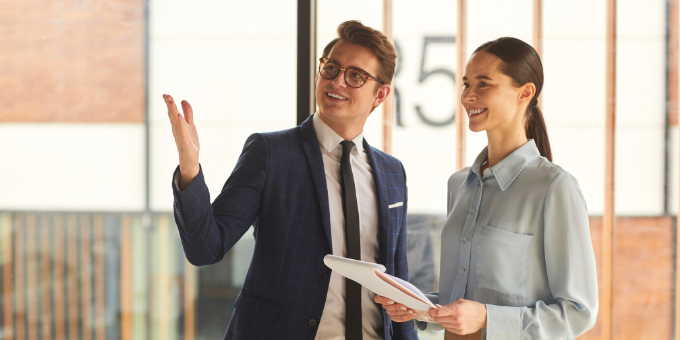 Why now is the perfect time to focus on your career
​Embrace the new year ahead by setting new career goalsIt's that time of the year again when we leave the previous year behind and set new goals for the year ahead, whether that be a January detox, taking up a new sport or searching for a new job! Now is the perfect time to re-evaluate your career prospects and not even set a yearly goal, but longer-term goals to reach throughout the next few years. Maybe you are feeling restless in your current job and want a new challenge or believe you can perform your job better within a different company to enhance your experience and even your finances. Perhaps you are looking for a complete change of career to pursue that lifelong dream you've always wanted to achieve – why not!However big or small your goals may be, Stafffinders are here to help! Believe us, we understand the struggle of commencing the dreaded job search, that's why working with our team can make the process stress-free, less time consuming and extremely rewarding. Our team of dedicated consultants specialise in a broad variety of divisions from technology and office support, to hospitality and industrial.​Why is the New Year the best time to look for a new job?This is the time of year that the majority of us have a positive mindset, wave of determination and the desire to improve our lives in some sort of way. You may be thinking that the competition for jobs would be at its peak with many other individuals having the same new year's resolution. But don't fret, a study by YouGov identified that the top 3 new year's resolutions are improving fitness, losing weight and starting a diet, with surprisingly only 11% with a goal to pursuing a career progression, leaving a gap for determined job searchers to jump in and become noticed.Just like you, employers also enter a clearer mindset in the new year and are eager to find fresh talent to enhance their own business goals and initiatives. Even though you may not think companies would be spending time in January looking for new talent, they are more likely to scan over CV's to see what's out there. Business Careers also believe this is the 'prime time' for job seekers to get out there and get noticed, so what are you waiting for?​What can you do to help achieve your dream job?The process of achieving a goal can be quite daunting and not something that happens overnight, so what key steps can you take to successfully accomplish your overall objective? ​GET ORGANISEDThe festive season is sadly over, and you've probably slipped into some bad habits, adopted a different sleeping pattern and feel generally unproductive - don't worry we've all been there! Now's the time to snap out of these habits and get your life back on track. Start getting up at a reasonable time and dedicate time to making a day-to-day plan of what you would like to achieve, whether that be focusing on revamping your CV or adapting your LinkedIn. Being organised is key to securing a new role, especially if you are currently working and job searching out with your work hours, so write a daily to-do-list, note your progress and remember that all of your hard work will pay off.​FOCUS ON YOURSELFSpending time focusing on the job hunt is important, but don't forget about the most important thing – you! Job searching can be time-consuming, draining and usually feel like you aren't achieving the goals you set out to. It's essential to make time for yourself – go out a walk or even read a book to refuel. Whatever you find relieves you best of the stress that can come with looking for a job, do it! This will not only re-charge your batteries, but also ensure that your physical and mental wellbeing are at the forefront of your priorities, which will in turn improve the quality of your work when you re-start your search.​THINK POSITIVELYAs simple as it sounds, we understand that thinking positively can be difficult, especially if you are not hearing back from employers or can't find the right job for you. It is easy to fall into a negative state of mind. If you are experiencing a rough day on the job hunt don't suffer in silence, talk to a family member or friend to take the weight off of your shoulders – a problem shared is a problem halved! Remaining optimistic and determined through tough times is also a key trait that employers appreciate, so stay positive and don't give up on your goal.​​The team at Stafffinders understand how challenging it can be looking for a new job, particularly in the New Year as our 'New Year, New Me' mantra begins to wear off and our resolutions start to dwindle away around us. Working with Stafffinders can make your job hunt feel a lot less lonely! We cover a wide range of sectors offering full time, part-time, temporary and permanent positions, meaning there's something for everyone. To help you with your job search in the New Year (or any time of year!), contact our team of dedicated consultants to achieve your 2022 goals!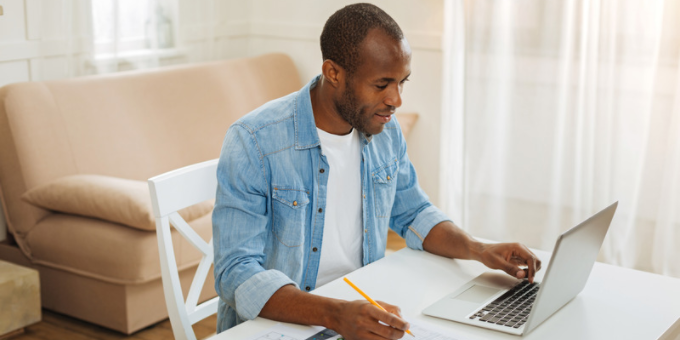 Enhancing your professional development
​Are you looking for projects to keep your productivity levels high and that will help you use your spare time wisely? Nows the perfect time to focus on your professional development, setting yourself up for opportunities that may arise once the world gets back to its normal routine. Taking small steps towards your career development can make all the difference for when the time comes to return to work or look for a new position.We explore a few activities you can do in your spare time that will count towards your professional development and make your days at home all the more worthwhile.​Complete a courseHighlighting the completion of a course on your CV and LinkedIn has many more benefits than you think. This achievement not only shows potential employers and recruitment consultants that you are proactive and motivated to learn, but also that you are determined to progress in your profession, master new skills and boost your knowledge.The great thing about taking on a course is flexibility, as most online courses are now self-paced and can be submitted at any time, fitting around any lifestyle. Especially with many of us spending even more time at home, courses are extremely convenient and allow you to contribute to your qualification whenever suits you. Courses are also relatively well priced, depending on the level of certification and the subject, with some not costing anything at all!Courses are a fantastic achievement to add to your CV and LinkedIn profile and could make you stand out more against your competition. Which leads us into the next activity to conquer whilst at home...​Update your CV and LinkedInA simple yet effective way to enhance your professional development is to update your current CV and LinkedIn page. You may want to add in achievements you've gained over the years, adjust your current ambitions and aspirations or renew your references to include your most recent employers. All of these quick fixes and updates can boost your chances of being noticed by employers and recruitment specialists. Remember to also upload your new and updated CV to job boards you may have signed up to, such as CV-Library and Indeed, to let recruiters know you are on the lookout for fresh opportunities and keen to be contacted regarding any upcoming roles.Especially throughout times like these, it's easy for our motivation and confidence levels to drop - remind yourself of all your accomplishments and document a recent project you've worked on that showcased your expertise and skill. You should make a habit of updating your CV and LinkedIn every few months, to ensure you don't forget about the projects you've undertaken and how far you've grown over time.​Build your networkAs you may have read in our 'Optimising your LinkedIn Profile' article, you will know that LinkedIn is an extremely powerful source for networking, connecting and discovering opportunities. And when you need to up your professional development, networking on LinkedIn is a quick and simple way to get your name out there! Start by following pages you are interested in, connect with industry leaders and engage with your favourite brands online. You can also join specific groups and start to engage and interact with others that share the same interests. This will make your feed more tailored to the industries you like and the companies within these industries. To honour your previous or current colleagues, LinkedIn allows you to 'endorse' certain skills and knowledge. This is a great way to boost others confidence and show appreciation to your fellow peers, and you can even request they return the favour, to promote your expertise on your own page. ​Learn a new skillHave you ever wanted to learn a new skill, but struggled to find the time to do it? Now could be the perfect time to start! Building your professional development doesn't need to be limited to career-driven projects, you could use your time to learn a new language to boost your chances of an international move, or learn how to photoshop to make your marketing material stand out more.Maybe you've always wanted to improve your writing skills? Why not start a blog and practise before applying your efforts when you return to work? There are plenty of options for new skills to conquer throughout this time, and no matter how big or small, you'll be improving your personal and professional development along the way.​VolunteerWe understand that amid the current circumstances, volunteering will not be for everyone whether that's to protect the safety of your family at home, looking after your children or even having to deal with financial issues. However, if you are looking for that next project to keep yourself productive whilst providing invaluable assistance to the many key workers in your local area, then volunteering could be for you. Get in contact with your local shops, charities or health centres to explore the opportunities out there. Even if it's just for a couple of days a week, you'll be doing your bit to support your community and the most vulnerable in time of need. This is also a great achievement to add to your CV and LinkedIn - even though you'll miss out on some extra pennies, you'll gain it back in gratitude, recognition and dedication.​For more on how to 'Optimise your LinkedIn Profile' check out our recent blog HERE on how you can build a winning profile to stand out against the competition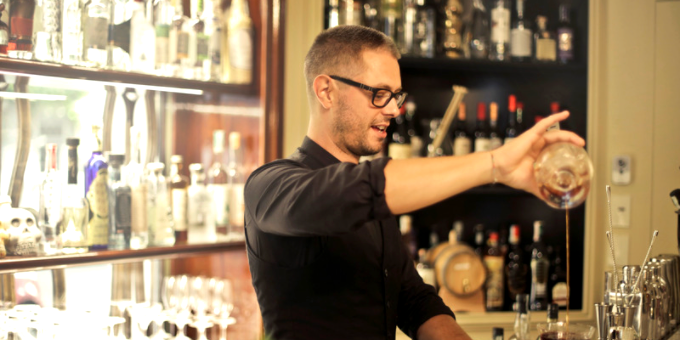 Benefits or securing a temp job over the festive season
​Looking to secure a temporary role over the Christmas period?From meeting new people and gaining additional experience, to exploring your career path and earning a little extra cash over the Christmas holidays, there are plenty of perks surrounding temp jobs, especially over the festive season.Explore our blog to find out the many advantages of securing a temporary position over the Christmas period.​Earn extra money for the festive seasonOne of the biggest advantages of securing a temp role across the festive season is gaining that extra cash just when you need it! Christmas is undoubtedly the most cash-strapped time of year for many of us, so of course a seasonal job would help and take a bit of pressure off your pocket. Whether you can only fit in a few shifts in between your busy schedule, or looking to make the most of your spare time over the holidays, any shifts you manage to pick up can make a difference!​Enjoy a flexible working scheduleA temporary role means that you can plan your work around YOU, rather than the other way around. Maybe you are studying and need that extra bit of money to pay your rent, or perhaps you are looking after family members and require a flexible shift pattern. Having this flexibility not only improves your work-life balance but can also bring a great sense of freedom, despite how scary a non-fixed contract can seem at first.​Meet new people and networkYou've probably heard the saying 'it's not what you know, it's who you know', and temping will provide you with a lot of 'who'. You're bound to meet a variety of new people when working in a Christmas job, making it the perfect chance to add to your contacts – both professionally and socially. As you work your way through temp roles, take the opportunity to make a good impression on those you encounter along the way, and subsequently expand your network.​Gain additional experienceIf your CV is looking a little bit tired, a Christmas job is the perfect way to spruce it up. Temping allows you to build invaluable experience and boost those interpersonal skills every employer looks for. Through temp roles, you'll pick up a vast amount of new skills, which all go towards building an even stronger CV for future full-time, permanent jobs. Every new workplace brings new settings and, most importantly, new opportunities.​Enhanced career opportunitiesAs with any temporary job, there is always the possibility of it leading to something for long-term. Work to the best of your ability, show off your skills, and make a good impression – you never know where it could lead! Even if they have nothing available at the time, it might lead to another opportunity at some point in the future. It is also a clever way of finding out what job or industry you would ideally like to work for in the future, especially if you are unsure what kind of role you would like to end up in.Interested in a temp role in Paisley, Glasgow, Edinburgh or beyond? Stafffinders have plenty of tips and advice for temp workers looking to secure a new position:Temping is the gateway to a long-term careerThe benefits of temporary work for the employeeKeeping motivated during your job hunt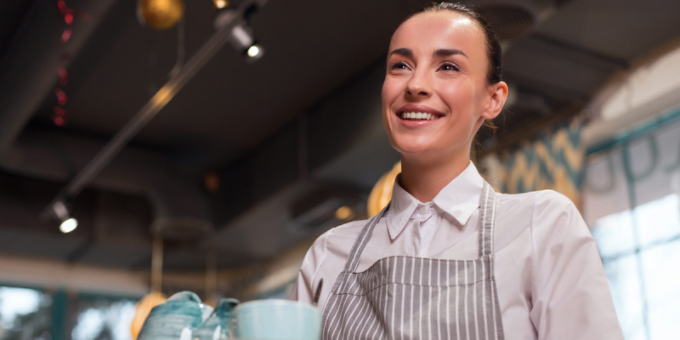 The benefits of students securing part-time work
​Get ahead of the game with a part-time job for that added competitive advantage to stand out from the crowd!Here at Stafffinders, we understand that commencing a part-time job whilst studying can seem extremely daunting, especially if you are attending multiple classes throughout the week and trying to keep up with study requirements. The last thing you want to do is hinder your chances of securing a top grade or be so busy you have no extra time for yourself. However, there are plenty of part-time jobs out there that will suit your lifestyle, fit around your busy schedule to ensure you are still enjoying student life. The team at Stafffinders can make this process a lot less stressful and are proud to have the expertise and knowledge of placing many jobs for students for many years.​The advantages of securing a part-time job whilst studying are endless, but here are a few of the main benefits that will surely sway your mind into looking for your next venture:​Work experienceThese days, work experience is essential to give you a head start into the world of work. You will probably have heard from fellow peers and family members that all employers look for someone with experience, but how can you secure a job in the first place? Whilst the job maybe isn't what you would ideally like to pursue in the future, employers look for motivated, hardworking and dedicated individuals that have the determination to gain experience that could benefit them in the long run. If you've worked a part-time job and added this experience to your CV, you will really stand out against the rest. Employers then know that you are the type of person that can juggle many commitments, prioritise tasks and show your dedication to your future career prospects.​Personal developmentGaining transferable and interpersonal skills through a part-time job is extremely invaluable and will stay with you for the rest of your life. From great communication skills and customer service experience, to fantastic teamwork and being dependable, these skills are what employers look for in a person. Being able to demonstrate the responsibilities you had to secure these skills is a fantastic way of showing potential employers that you are a worthy candidate for the job. Even if you are unsuccessful in your first few applications, remember to trust the process; all of the hard work you put into getting a part-time job will be vital for when you end up looking for a full-time job after your studies.​Extra moneyThis is probably one of the key reasons that students invest in a part-time job, to gain that extra bit of income whether that be to pay towards monthly rent, build up future savings or even just to enjoy the bustling social life of a student! Some of the highest paid part-time jobs include catering, sales positions and office support assistants, all of which Stafffinders offer all over Scotland. Gaining extra cash will also help you learn to budget your finances and give an insight into the value of money, setting you up for post-grad life. We also understand that most students require a student loan just to attend secondary education, therefore picking up a part-time role is a great way to start putting away some money without the stress of paying off a weighty bill down the line.​NetworkingEver heard the phrase 'It's not what you know it's who you know'? Getting to know fellow co-workers on a professional level can make all the different when it comes to commencing your post-graduate job search, they may even know of upcoming positions and can even give you references which is a fantastic advantage against the competition. Networking is also a fantastic way of exploring career advice from your colleagues and having the chance to be mentored to ensure you are getting the most out of your part-time role. Meeting new friends at work can also provide a lot more benefits than you think. Maybe they are also studying, and you can share tips for working around your workload whilst studying? Maybe they can help you cover a shift when you have a big test coming up? Overall, the power of networking is extremely strong, you never know who you could meet along the way to help you get on that career ladder.​​How can Stafffinders help you land your ideal job to fit around your studies?​Stafffinders have dedicated teams that take care of many temp roles across Scotland, who are experts in finding you the ideal role to fit around your school, work or university life. Our consultants understand the strains involved in full-time education and know better than anyone the opportunities there are out there for prosperous students. We also have many reputable clients at our fingertips that look for dedicated, hardworking individuals to take on key roles on a regular basis, therefore what are you waiting for? Get in touch with our specialist teams today to discover your next role.Step out of your comfort zone, take on a new challenge and get ahead of the competition!Keen to learn more about securing a part-time role during your studies? Explore our articles below:Balancing a job with universityThe benefits of temporary work for the employeeBenefits of securing a temp job over the festive season