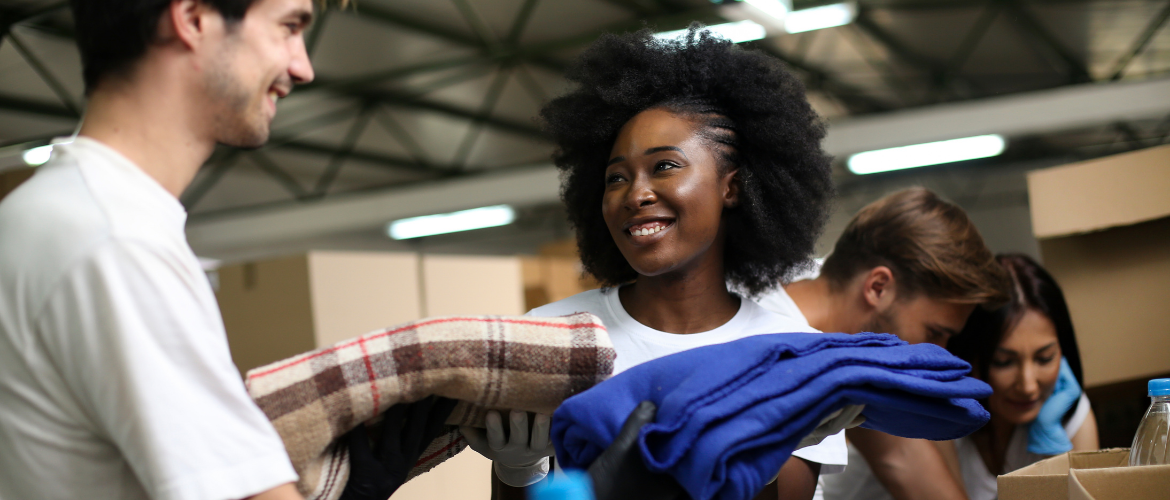 ​
Stafffinders are proud to be Charity recruitment specialists for Scotland and the UK, providing tailored recruitment solutions for charities and public sector organistions. Our deep understanding of the unique challenges and dynamics within the charitable sector and public sector enables us to effectively identify and attract talented individuals who are passionate about making a difference. We recognise the critical importance of finding candidates who not only possess the necessary skills and experience but also align with the values and mission of your charity.
With our consultative approach, our Charity and Public Sector recruiters will work closely with you to gain a deep understanding of your organisation's culture, goals, and specific requirements. By leveraging our extensive network and utilising innovative sourcing strategies, you will receive a streamlined and efficient third sector recruitment process, ultimately connecting you with exceptional individuals who are dedicated to driving positive change in the charity sector. We guarantee a professional and consultative recruitment service, working closely with you to meet your charity recruitment needs.
​
​

Our Experience in Charity Recruitment
Stafffinders has been a Charity recruitment agency for over 50 years, providing non-profit and public sector organisations across Scotland and the UK with a high calibre of candidates. Our specialist Charity recruiters are highly experienced within the Charity and Public Sector and are actively involved in local charities themselves. They, therefore, possess in-depth knowledge of the Charity sector and understand the importance of providing you with the best quality candidates who have the right experience and attitude, enabling you to strengthen your team.
Stafffinders' experience in Charity and Public Sector recruitment means that we have built a strong client and candidate network of charity and public sector professionals. Our steadfast dedication to aligning with your needs is what consistently builds trust and fosters repeat business from our esteemed non-profit clients. Take a look at the testimonials from some of our esteemed partners in the charity sector.
"We have used Stafffinders for the past 10 years, they have taken the time to get to know us, the location and our requirements. We have always found them helpful and able to cater for our needs, both planned cover and in emergency same-day situations." - Accord Hospice.
​
Charity and Public Sector Recruitment Areas
Our specialised consultants cover a wide range of career opportunities within the charity and public sectors. Whilst they recruit for Administration, Reception, Personal Assistant, HR and Marketing/PR positions, they also find skilled staff for the following roles:  Database Administrators/Raiser's Edge Experts, Development Managers/ Coordinators, Finance professionals (with an understanding of Gift Aid and/or OSCR regulations), Fundraisers, Membership Officers, Policy Officers and  Volunteer Managers/Coordinators. 
If your organisation requires staff for any of the above positions, please get in contact with our charity and public sector team who will be happy to discuss your third sector recruitment needs further and supply you with quality candidates.
​
​

Contact Our Specialist Charity and Public Sector Recruiters
​​A​​s a Charity recruitment agency, we hold a deep commitment to giving back and making a positive impact, and we wholeheartedly embrace the opportunity to support and uplift local charities through our active involvement. We would love to partner with you to find the right talent to help your charity thrive. To find out how we can help your organisation find your next hire, get in touch with our Charity & Public Sector recruitment team today.
Email: charity@stafffinders.co.uk
Telephone: 0141 887 1155
​
Other Corporate Recruitment Areas You May Be Interested In