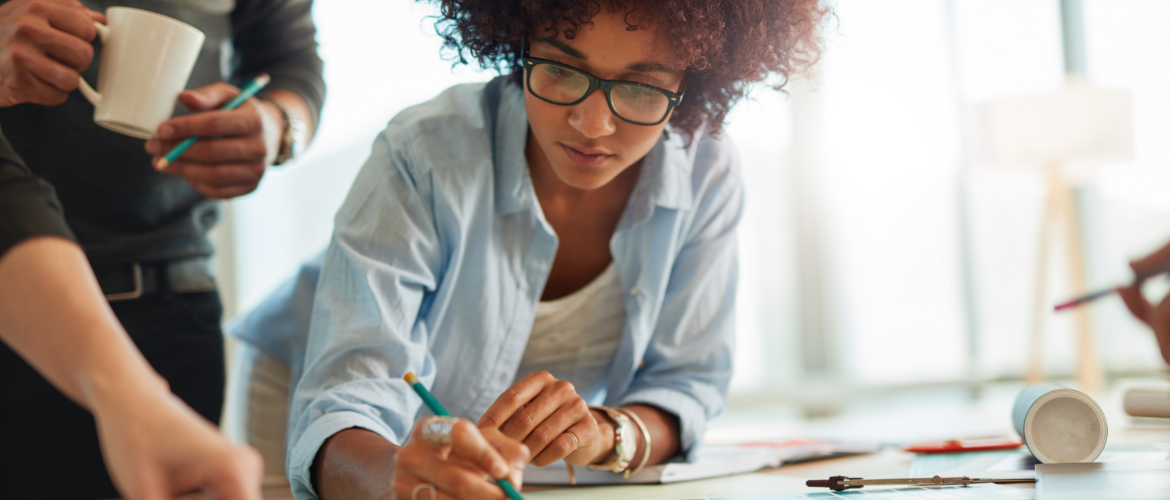 ​
At Stafffinders, we offer our excellent creative recruitment services to employers within the design and architecture industry. We have been recruiting exceptional design-focused candidates for organisations within this sector since 1971 which means we have not only acquired excellent industry knowledge and experience, but we also have a wealth of influential industry contacts. We dedicate ourselves to placing our talented creative candidates who are fluent in technical design lingo in roles that will enhance the teams of our clients, whether on a temporary, permanent or contract basis.
Our creative recruitment team take time to understand your organisational values which enables us to find the right candidates that will enhance your team. We perform a thorough selection and screening process including face-to-face interviews, assessment centres, psychometric testing and reference checks to ensure that we supply you with the finest calibre of creative candidates.
​
​
Stafffinders Creative Recruitment Areas
​
We recruit for a wide range of roles within the creative industry, some of which include: 3D Animator jobs, Desktop Publishing jobs, Graphic Designer jobs, Multimedia Designer jobs, Web Designer jobs, Architect, Architectural Technician, Architectural Technologist, CAD Technician, Draughting jobs, Interior Designer, Project Architect and AutoCAD jobs to name but a few.
If your company requires candidates for any of the aforementioned roles, please get in contact with our creative recruitment division team today. We also recruit candidates for many other roles, therefore if your company requires staff for design positions that have not been mentioned above, please do not hesitate to get in contact with our creative recruitment team who will be more than happy to discuss your recruitment needs. Whether you are looking to recruit temporary, permanent or contract candidates, Stafffinders is here to help you.
​
Contact our Creative recruitment specialists at design@stafffinders.co.uk
​