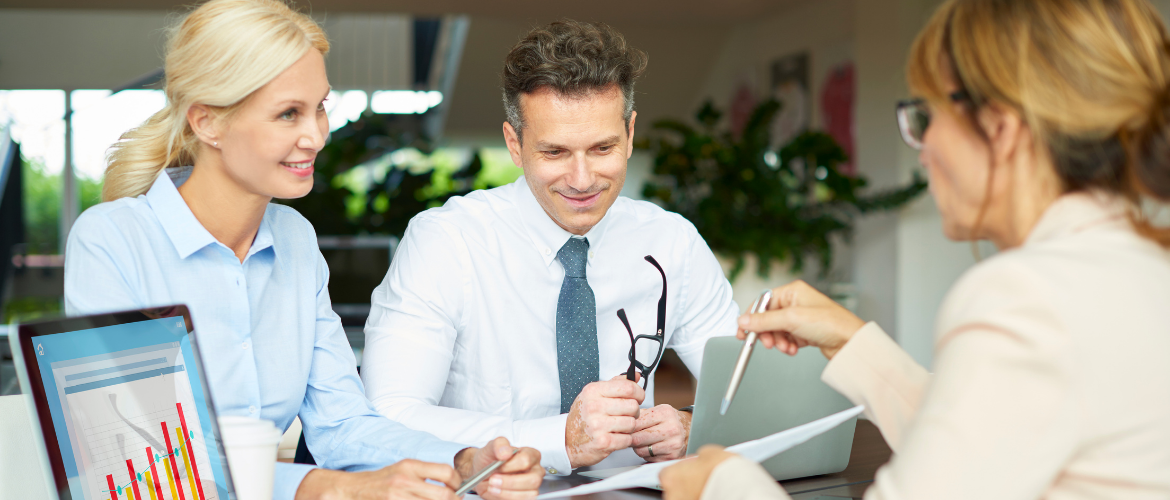 ​
Stafffinders' Accountancy and Financial Recruitment
For over 50 years, we have helped Accounting and Finance businesses optimise their teams and navigate the ever-evolving Finance sector. Our profound understanding of the essential skills and competencies required of staff in today's financial organisations enable us to access a large network of Accounting and Finance professionals who have the right skills, experience and attitude for your business. At Stafffinders, we value our clients, and it is for this reason that we have built long-term relationships with them.
Whether you require temporary, permanent, or contract finance recruitment solutions, our REC-qualified Accounting and Finance recruiters are here to meet your needs. They offer unparalleled insights into candidate availability, market trends, and salary information, ensuring the selection of the most suitable candidate for your accounting or finance vacancy. Our consultants also perform an in-depth screening and selection process and have a wide range of accountancy and finance candidates who have all been referenced checked, interviewed, and are passionate about the work they do within the finance industry.
You can expect to receive a professional and consultative service from Stafffinders, where we will liaise closely with you in order to understand the type of accounting and finance recruitment you are looking for. Our unwavering commitment to aligning with your needs is what consistently earns us the trust and repeat business of our valued clients.
​
Our Finance Recruitment Experience
With experience in Accountancy and Financial recruitment since 1971, we are experts in matching talent, ambition and culture, and will ensure that you are only provided with the finest calibre of candidates who will enhance your team. Our accountancy and finance recruitment division sources a wide range of financial services staff in a variety of sub-sectors.
A handful of the roles our specialised consultants help to recruit for include Actuary Jobs, Bank Manager Jobs, Bank/Building Society Customer Adviser Jobs, Finance Manager (Financial Services) Jobs, Financial Adviser Jobs, Fund Manager Jobs, Investment Administrator Jobs, Investment Analyst Jobs, Pensions Administrator Jobs and Stockbroker Jobs.
We also recruit for a wide range of Accountants and Accountancy professionals from entry to qualified and qualified by experience (QBE) including Financial Directors, Financial Controllers, Accountants, Management Accountants, Accounts Assistants, Audit Managers, Audit Executives, Purchase Ledger, Sales Ledger, Payroll and Credit Control, and Bookkeepers.
Browse the latest Accountancy and Financial roles we are recruiting for.
​
Contact Our Specialist Accounting and Finance Recruiters
Leverage Stafffinders' comprehensive Finance recruitment solutions to find your next hire and connect with our expert Accounting and Finance team today.
Email: accountancy@stafffinders.co.uk
Telephone: 0141 887 1155
​
Other Corporate Recruitment Areas You May Be Interested In