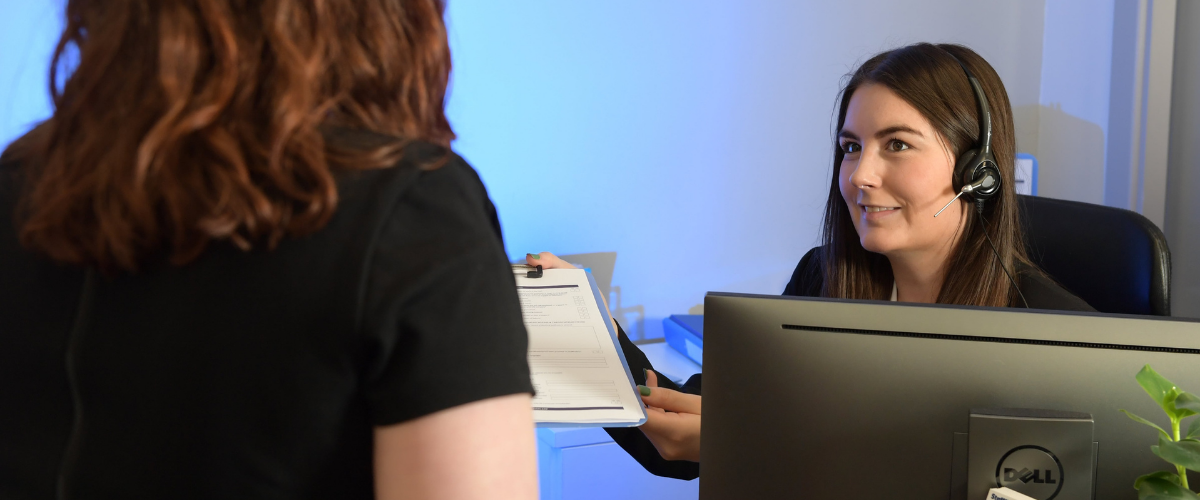 ​
Aspects That Are Important to us When Recruiting Internally:
Cultural Fit

Attitude and Aptitude

Experience and skill set

Desire for Career Progression
​
Our Recruitment Process is Broken Down into 6 Steps as Follows:
1. Apply
Your first step for internal candidates is to complete our recruitment application form. This allows us to collect all of the relevant information we need to process your application. Please make sure you upload an up to date copy of your CV and we will be in touch.
2. ​Telephone / Online Call
The next step for internal candidates is to have a quick online or telephone call for us to get to know you, explore the information you have provided, and for you to ask any questions you have at this stage.
3. First Face-to-face Interview
​In most cases, this is done in our offices with our Hiring Managers, giving you the opportunity to have a look around and get to know us better.
4. Psychometric Test
We want to be right for each other and make sure you are going into a division and team that is suited to you. We use our own internally developed psychometric test to help validate your suitability for the role and ensure there is a great match between us.
5. Second Face-to-face Interview
Whilst first impressions are important, we have found that a second face-to-face interview allows us to get to know you better and also gives you an opportunity to ask more questions. For more senior positions, a presentation may be required and you will get the opportunity to meet other members of the leadership team and existing employees to ensure you are a good fit.
6. Offer
​The most exciting part for both of us! If at the end of the above recruitment process we both agree there is a great match between you and us, then we'll make you an offer.
​
We try to make our recruitment process as simple and efficient as possible. If you haven't already had a look at the different roles within Stafffinders please check them out:
​
Ready to Apply for a Job at Stafffinders?
Great! Click the link below
If you are considering joining the Stafffinders team but would like to find out more first, you can contact Graeme on 0141 488 6799 or at paisley@stafffinders.co.uk and he will gladly provide you with more information and answer any questions you have.​